Vaser Lipo
VASER stands for 'Vibration Amplification of Sound Energy at Resonance'. It is a liposuction technique that uses ultrasound waves to break up and liquefy fat cells, making them easier to extract.
Inmode Embrace RF
A Comprehensive Multi-Application Platform combining minimally Invasive and Non –Invasive RF Technologies for total face and Body Sculpting.
MORPHEUS8
Morpheus8 is a novel technology adjusted for sub dermal tissue remodeling, dermal treatment and epidermal resurfacing.
BodyTite
BodyTite is an advanced body contouring and refinement procedure that allows patients to avoid extensive or excisional surgery. BodyTite technology coagulates fat while minimizing issues relating to lax skin. By harnessing RFAL, it delivers unparalleled clinical results.
Facetite
In just one treatment, FaceTite can provide significant improvements to the contour of the face and small body areas. Using RFAL, FaceTite is the next best thing to a traditional facelift, without the associated downtime
HIFU
HIFU stands for 'High Intensity Focused Ultrasound', this treatment can target various depths of the body's tissue for skin tightening, skin lifting and body contouring. Entirely non-invasive, HIFU works by targeting deep layers in the skin – it boosts new collagen production and collagen regeneration right at the source. It is sometime called the 'Lunchtime Face Lift' as the treatment is quick, very tolerable and has no downtime.
Fractional CO2 Laser
Fractional CO2 laser is a type of skin treatment used to reduce the appearance of acne scars, deep wrinkles, and other skin irregularities. It is a non-invasive procedure that uses laser, specially made of carbon dioxide, to remove the outer layers of damaged skin.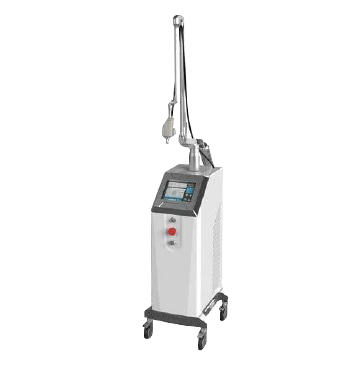 DIODE Laser Machine(Laser Hair Removal)
The diode laser is a machine of extraordinary precision built with small diodes and semiconductors that all together form a beam of light. It is applied in hair removal machines with unbeatable results.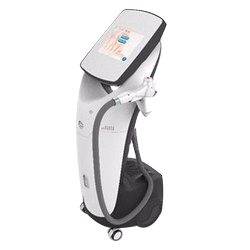 Ndyag Laser Machine
Nd:YAG laser is a non-invasive, non-ablative laser treatment used to penetrate deep into the skin to selectively target and shrink deep-lying blood vessels, leg veins and hair follicles for visible results.
Hydra facial
Known for its three-step process, the Hydra Facial works to deep-clean, exfoliate, and hydrate your skin. This procedure may help treat a variety of skin conditions, including acne, dryness, and wrinkles. The noninvasive procedure is similar in principle to a regular facial you might get from a spa but is said to provide more dramatic results. This is achieved by a mechanized wand used on your skin to deeply clean and exfoliate while delivering serums customized to your skin type.
Hydra Facial benefits
The Hydra Facial is said to help improve overall skin texture, tone, and appearance. This is due to the deep exfoliation that cleans your pores, removing debris and allowing for better penetration of face serums tailored to your skin type.
How does HydraFacial treatment work?
A vortex-like wand is used against your skin to help clear away dirt and oil from deep in your pores. They also use a peel to help exfoliate and resurface your skin.
A vacuum-like attachment on the wand is used to help extract debris from your pores.
A pen-like attachment is used to apply a moisturizing serum with antioxidants.

After a Hydra Facial, you may notice smoother, more radiant skin, possibly with a more even skin tone. The results are said to be noticeable immediately, without any visible signs of irritation.

The frequency of Hydra Facial sessions depends on your skin type and your provider's recommendations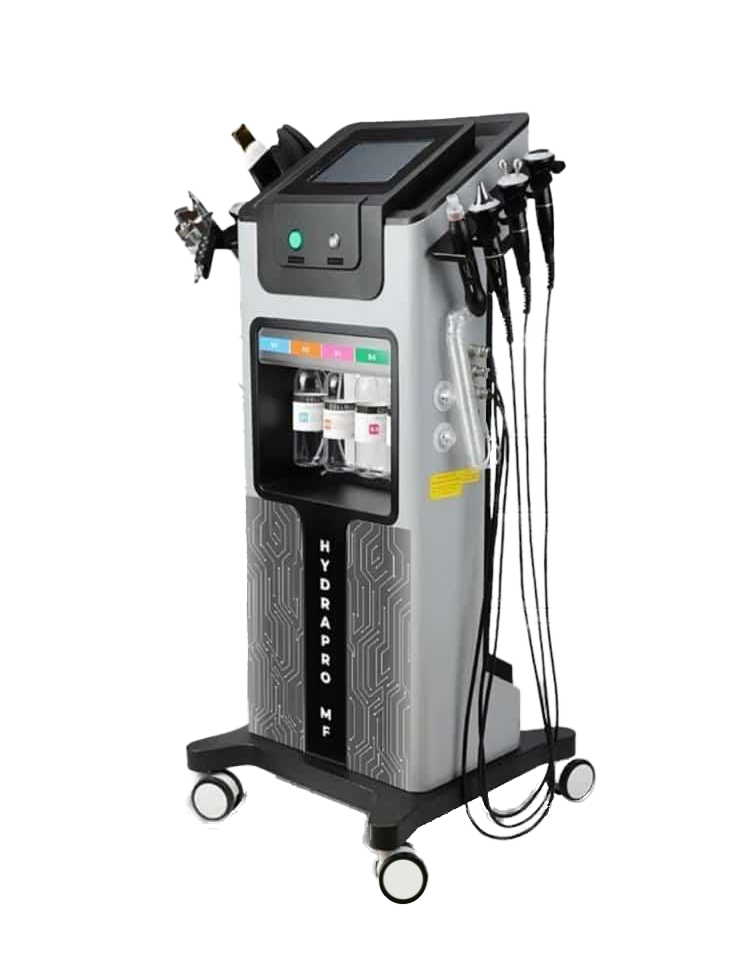 MRF Premier VAC
MRF Premier (Advanced Micro Needle RF) Technology allows effective treatment of deeper dermis, epidermis and upper dermis. RF energy is emitted at the end of fractional RF microneedle which will treat target area deeper dermis without damaging the epidermis.